85 Powerful Confidence Affirmations that Can Transform You
Updated On: December 24, 2022
Fed up with always being underconfident and insecure about yourself? Practice these 85 powerful confidence affirmations and transform your personality today!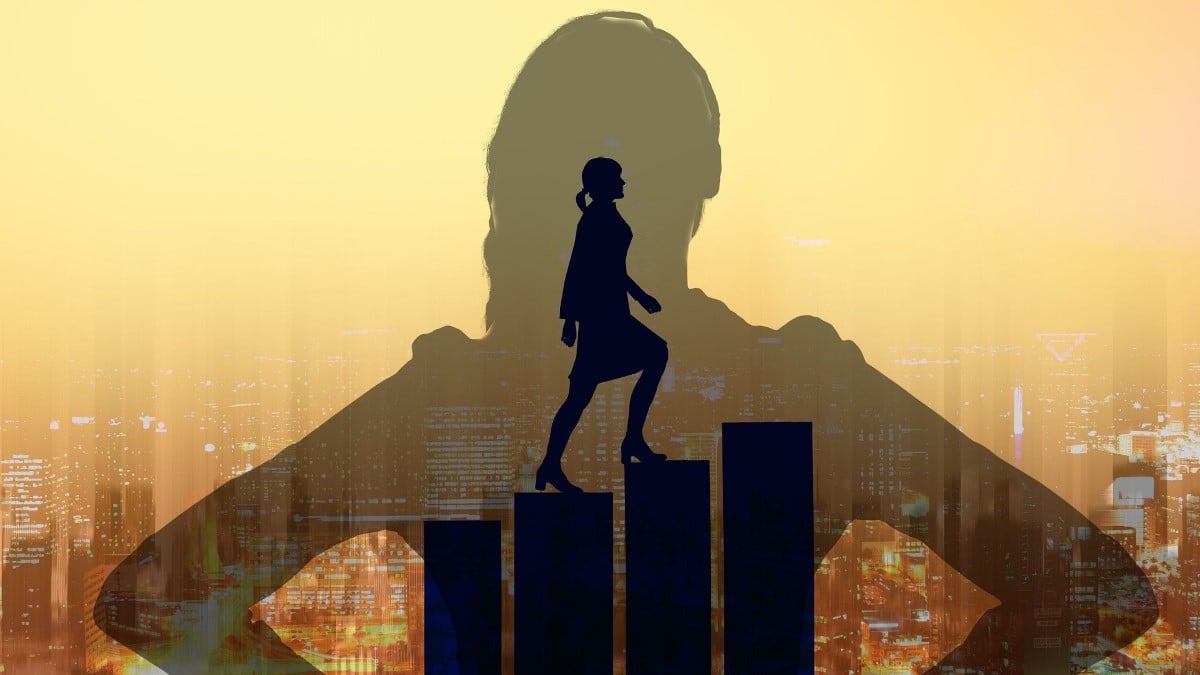 Do you often experience the same?:-
Whenever you want to talk to a new person, you start feeling insecure, and a fear of being misjudged haunts you? You realize that you won't be able to express your genuine self, so you just hold yourself back.
If your answer is yes, you would've realized until now that it happens again and again because you are underconfident!
So, Is there anything you can do to improve your confidence and become a better personality?
Of course, You can.
You just need to inculcate confidence affirmations in your daily routine and let your confidence reach heights.
What are Confidence Affirmations?
Confidence affirmations are the positive phrases you tell yourself every day that help you boost your confidence.
17 Affirmations to Provide Massive Boost to Your Overall Confidence
Do you feel that your lack of confidence becomes an obstacle in your daily routine? 
Does it make you miss out on life opportunities, create a hindrance to interacting with people, or make it difficult for you to express yourself?
If your answer is yes, these confidence affirmations will help you out:-
1. Nobody can match my abilities.
---
2. I grow into an enhanced version of myself each day.
---
3. I am a BEAST capable of overcoming any failure.
---
4. I aspire to be my best self.
---
5. I don't keep whining about my dark past. I am focused on building a breathtaking future.
---
6. I don't seek anyone else's approval to live life.
---
7. I have complete faith in my choices.
---
8. I don't let other people's noise drown out my inner voice. 
---
9. I am capable of turning my dream life into a reality.
---
10. I can maintain a positive attitude even in the most pathetic situations.
---
11. I have firm control over my emotions.
---
12. My life is heading in the right direction.
---
13. I don't need to prove anything to anyone.
---
14. I have an optimistic approach towards life.
---
15. I emphasize searching for solutions to my problems rather than exaggerating them.
---
16. I am strong enough to walk alone on the most challenging path in life. I am undoubtedly a lone wolf.
---
17. I don't require anyone to support me. I am my most ardent supporter.
How to use these Affirmations?
Whenever you wake up every morning, you can choose to speak these confidence affirmations aloud, along with writing them down in a journal.
17 Powerful Affirmations to Improve Your Body Confidence
In a world where social media constantly surrounds you, it is easier to become obsessed with a specific body type and start feeling underconfident about your own body.
There's nothing wrong with working out to get in good shape, but the problem arises when you start feeling insecure about your body so much that you prevent looking at yourself in the mirror or interacting with people.
So, What's the fix? How can you restore your body confidence?
Nothing much difficult. Just try out these body confidence affirmations:-
1. I have a unique and magnificent body.
---
2. I am getting closer to my "dream body" each day.
---
3. Even the most basic outfits look stunning on me.
---
4. I am in absolute love with my physique.
---
5. Everyone adores me just the way I am.
---
6. I feel proud whenever I look at myself in the mirror.
---
7. I don't allow anybody to lower my body image.
---
8. I love my body unconditionally.
---
9. I don't need to attain a specific body type to be happy.
---
10. I have a beautiful smile that can fill anyone's heart with joy.
---
11. I am highly grateful to God for giving me such astonishing features.
---
12. From head to toe, every part of my body is awe-inspiring. 
---
13. I don't compare my body to anyone else's body because that way, I would be under-estimating myself.
---
14. I embrace my body regardless of any imperfections and flaws.
---
15. I am super hot!
---
16. I let go of any negative thoughts regarding my physique.
---
17. Whenever I look into the mirror, I can see the most beautiful person on the earth.
How to Use these Affirmations?
These body confidence affirmations could be a part of your daily routine. You can even speak them aloud in your head and feel them in your heart at the exact moment you start feeling underconfident about your body.
17 Affirmations to Give You an Insane Confidence Boost at Work
Are you struggling to achieve the professional growth you deserve just because you lack confidence? 
Do you have a hard time believing yourself for completing tasks, participating in official group discussions, delivering presentations, or anything else?
These affirmations might help you out:-
1. My colleagues could be more talented or luckier than me, but none of them can outwork me.
---
2. I am the sharpest member of my team.
---
3. I make swift and accurate decisions.
---
4. I am built to lead. I am a powerful leader.
---
5. I am a necessary pillar to my team.
---
6. I give my 110% at work each day.
---
7. Nobody could ever replace me at work.
---
8. Every colleague knows how worthy I am.
---
9. I complete every project on or before the deadline because I never procrastinate.
---
10. Despite being highly busy at work, I am able to manage my personal and professional lives effectively.
---
11. I accept and deliver no less than high-quality work.
---
12. I push my limits each day because I know I deserve better.
---
13. I am learning new things and achieving exponential growth daily.
---
14. My career growth is commendable.
---
15. I am much disciplined and consistent at work.
---
16. I work hard and make sacrifices each day to create a life others can't even imagine.
---
17. I present myself well during group discussions and presentations.
How to Use these Affirmations?
You can write down these affirmations in a diary right after sitting at your office desk. Further, you have to read them multiple times in your head and feel the change in your personality.
17 Powerful Confidence Affirmations for Students
A student's confidence is so delicate that getting low marks in a single test or even a short statement such as "you can't do anything right" can shatter it completely.
If you are a student who has started feeling underconfident recently or who has always been underconfident, these affirmations will help you out:-  
1. I am disciplined, focused, and consistent with my studies.
---
2. I am working hard each day to improve my scores and perform well at school.
---
3. I don't have to compare myself to any other student because I am unique.
---
4. Even though I am working hard to achieve good grades, I realize that my life doesn't only depend on the scores I get.
---
5. I embrace failures and setbacks.
---
6. I can't do anything about yesterday. But, I can craft a mind-blowing today.
---
7. I constantly learn from my mistakes.
---
8. I don't tie my self-image and self-esteem to the scores I get.
---
9. I am a genius!
---
10. I don't have time to care about society's expectations. I live life on my own terms.
---
11. My parents are proud of me and love me the way I am.
---
12. I perform exceptionally well in academics as well as co-curricular activities.
---
13. I might be having a small group of friends, but all of them are actually my true friends. Not the ones who would stab me in the back.
---
14. My friends love spending time with me.
---
15. I attract wonderful individuals in my life.
---
16. I am able to manage my daily timetable exceptionally well.
---
17. My teachers appreciate me.
How to Use these Affirmations?
As a student, you can make these confidence affirmations a part of your daily routine by writing them daily in a journal and speaking them out aloud. 
17 Powerful Affirmations that will Help You Improve Your Confidence for Job Interview
Undoubtedly, nervousness strikes hard on most of us when we're sitting in the waiting area right before a crucial job interview.
The worst part is, sometimes the nervousness lowers our confidence, and we start feeling low and insecure. Further, we end up messing up the interview.
If you experience such situations often, what can you do at such moments to uplift your confidence back again?
The answer is simple. Just make use of these affirmations:-
1. There's no candidate better than me for this job.
---
2. I am focused on giving my best for this interview.
---
3. Anyone who rejects me would regret it later.
---
4. I have the charisma that could impress everyone on the interview panel.
---
5. I am not afraid of rejection or failure in this interview.
---
6. I am ecstatic and full of energy for giving this interview.
---
7. My confidence will shock the interviewers.
---
8. I would either win or learn from the interview.
---
9. I've got jaw-dropping ideas that could help the company succeed.
---
10. The interviewers are going to fall for my perspectives.
---
11. This is going to be the best interview ever.
---
12. My answers will reflect the vast knowledge I have.
---
13. I don't care about the outcome of the interview. I am sharply focused on giving my best in the present moment.
---
14. I don't fear any negative judgments interviewers might form about me after the interview.
---
15. I'll represent my authentic self.
---
16. I am well qualified to get this job.
---
17. I have complete faith in myself. 
How to Use these Affirmations?
You won't be going to give interviews every day, Right?
So, you can choose to practice these affirmations during the morning on the interview day. Further, you can repeat them in your head while you're waiting for your turn outside the interview room. 
Bottom Line
Practicing these confidence affirmations only for a few days won't make any difference. You have to be patient and consistent with your efforts to see results.
Don't let your habit of instant gratification ruin your self-growth. Trust the process and enjoy the journey of becoming the person you've always wanted to be.
I believe in you. 
You can do it!
| SPREAD THE LOVE
| WRITTEN BY
Varun Pahwa
Hi! I am Varun. I created Uprisehigh for you to share your life story & get answers to all your life problems. As your best friend, I'm committed to inspire you, simplify your life, and help you grow. Let's stick together on this beautiful life journey, mate!
| YOU MIGHT ALSO LIKE