Goal Setting Challenges, Facts, and How to Stay Focused on your Goal
Updated On: December 24, 2022
5 Challenges That You Face While Making Goals · SMART Goal Setting Method · Goal Setting Facts · How To Focus On Your Goals…
Set your goals high, and don't stop until you get there

~Bo Jackson
You would have heard it often that setting up goals is the first step to achieving success in life. Thus, you would have created an action plan to achieve what you want in life.
But, are you REALLY able to set up your goals effectively and accomplish them? Do they give you the desired results?
If not, let's discuss:-
Why are you unable to set up your goals? 
How to set goals so that they give you results? 
How can you be laser-focused towards your goals?
Facts about goal setting.
So, let's start!
5 Goal Setting Challenges That All Of Us Face
First of all, it is vital to know the challenges that occur while setting your goals. So, here's how it goes:-
Challenge #1: Lesser Actions. Higher Brainstorming
It is what I consider as the #1 challenge that occurs while setting goals.
You overthink whether the goal that you are going to set for yourself is achievable or not. Further, you over-analyze if you will get the desired results or not. 
You get stuck in your thoughts, which creates a feeling of uncertainty, and you ultimately give up. Now, you move on to set up another goal that feels you better, but the same scenario happens again.
Challenge #2: Blurry Vision
You can't make any goals until you don't know what you REALLY want to do. 
Before starting anything new, Imagine yourself 20 years from now. You will get a clear image of your future. 
Further, it will become easier for you to develop a path made up of goals leading to the future that you just imagined. 
In case you don't have any vision, start looking for someone you can consider as your role model, someone who is highly successful in something you would love to do. 
Read some inspirational stories, listen to podcasts, watch youtube. Refer to any sources but have a role model.   
Challenge #3: Excessive Number of Goals
There's no doubt you are capable of achieving every goal in your life. 
However, It isn't a good practice to have multiple goals that you need to fulfill at the same time.
Why? Because you will find it difficult to prioritize your goals. Further, your brain will get exhausted, and you won't be able to fulfill any goal.
Soon, you will start feeling that the goals you create for yourself are unachievable.    
Challenge #4: Procrastination
Trust me. Procrastination is killing your dreams!
You might be having all the inspiration at the present moment along with a role model that you are going to follow. But, when the time of goal setting comes, procrastination kicks in, and you decide to set those goals later. 
That later becomes never, and you are again left with nothing to achieve.
Challenge #5: Unrealistic Goals
 The fifth challenge that is important to list out is:- You create goals for yourself that are unachievable and unrealistic.
So, when you fail to accomplish those goals, you lose all your self-confidence and stop making further goals. 
Realize that everybody is different and everyone can't work for 18 hours a day. 
Try to make goals that are achievable in your time frame, goals that feel realistic and possible to achieve.
What Is The SMART Goal Setting Method For Effective Goal Setting?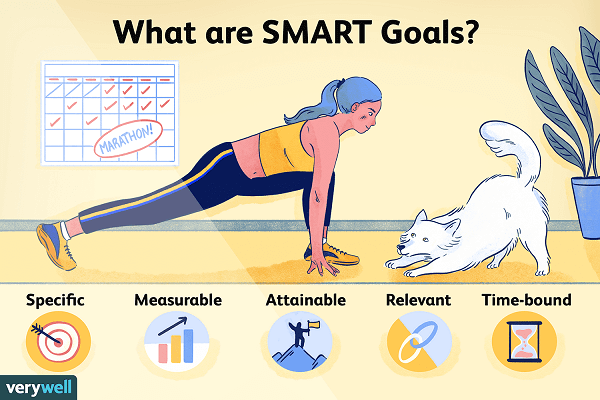 SMART is made up of five characters where:-
S stands for 'Specific.'
M stands for 'Measurable.'
A stands for 'Achievable.'
R stands for 'Relevant.'
T stands for 'Timely.'
When combined together, it means:-
The goal that you want to achieve should be specific. For example, It should be:- 'I want to start a food business' instead of 'I want to start a business.' 
It must be measurable, which means that your progress should be evaluated as well as rewarded.
The goal should be achievable and realistic.
The goal should be relevant for what you want to ultimately achieve. For example, if you wish to start a food business, the goal could be to look for the dishes you would like to keep on the menu.
It should be bound within a time frame. Also, the time frame must be realistic and achievable. 
5 Goal Setting Facts That You Can't Ignore
Here are five goal-setting facts that you should always keep in mind:-
Fact #1:
You need to divide your ultimate goals into smaller goals. Furthermore, you need to fall in love with the process of accomplishing those small goals to reach your ultimate goal.
Fact #2: 
Have patience. 
Being able to achieve all the goals that you've created is not an overnight success. Thus, don't lose hope if you fail sometimes.
Fact #3: 
A goal without a deadline is just a dream.

~Robert Herjavec 
Have deadlines attached to your goals so that you don't procrastinate and value time.
Fact #4:
You'll fail to accomplish all of your goals if you are unable to manage your time effectively. Try to use the time blocking method or other time-management strategies for the best results.
Fact #5:
You can't rely upon someone to decide your goals and help you out in them. You are the only one who has to make goals and work for them.
How to focus on your goals?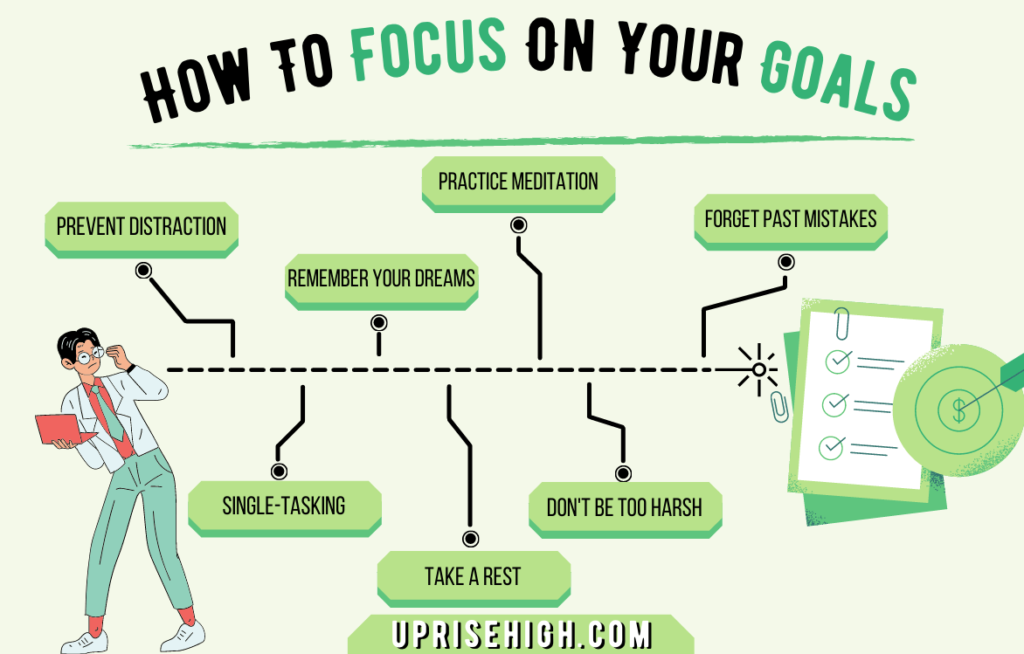 Here are a few quick tips for you to focus on your goals:-
1. Try to prevent getting distracted again and again.
2. Don't multitask. It will improve your focus on a specific task along with its on-time completion.
3. Whenever you feel low on energy, imagine how it will feel when you'll accomplish your ultimate goal. You will be back on fire!
4. If your brain feels a bit overworked. Take a break and start working again. Rest is necessary to keep you going.
5. Increase your focus by practicing meditation.
6. Don't get stuck to your past mistakes. Rewinding them, again and again, will be a waste of time.
7. Don't be too harsh on yourself. Somedays, your efficiency will be at its peak, and some days at its bottom. Don't worry. Just keep going.
Parting-Thoughts
So, now you've learned what's stopping you from setting your goals. You'll be wondering how you can create the best goals for yourself. 
Let me handle it as well. Soon, I'll be out with a definitive guide on 'goal setting' and 'smart goals' in which you'll learn everything about setting the best targets for you. 
Until then, make sure to hit the bell icon if you want to stay updated on such articles.
Keep Learning. Keep Working. 
| SPREAD THE LOVE
| WRITTEN BY
Varun Pahwa
Hi! I am Varun. I created Uprisehigh for you to share your life story & get answers to all your life problems. As your best friend, I'm committed to inspire you, simplify your life, and help you grow. Let's stick together on this beautiful life journey, mate!
| YOU MIGHT ALSO LIKE