10 Exciting Things To Do When Bored
Updated On: December 24, 2022
Top 10 Things To Do When Bored. Smartly Use Smartphone. Relax A Bit. Enjoy Different Activities. Rewind Moments. Be Social. Read Books…
Aren't we all living in an era where mobile phones are a huge source of time killers when bored?
Still, you might feel bored when you are free.
Ever wondered why does that happen?
The moment we turn down the phone, we start feeling unoccupied and various negative thoughts start crossing our minds.
It feels like we have started procrastinating a lot, we have started wasting a lot of time on silly things, and the list goes on and on.
What happens subconsciously is that we start developing a bad image of ourselves and it starts impacting our self-esteem and self-confidence.
Does that happen with you too?
Well, it used to happen to me a lot.
I started getting frustrated with my self-image and wanted to rework it. Therefore, I started thinking about the root cause of what is happening to me and why am I feeling this way.
I tried to figure it out and the answer came out to be pretty simple!
What I observed is that it was my mobile phone which was the root cause of the problem that I was suffering from.
How?
I'll answer this in a pretty simple way.
Mobile phones are a source of instant gratification for us. We keep on consuming the information and the mobile phone keeps on updating us with the new one. The next thing that happens is that we start feeling mentally tired, too occupied, and it strikes our brain as if we have already done a lot of work.
Take a break and think about it on your own. Is it the same case with you too?
Thank god! I am now free from any of those negative boredom feelings, and yes, I can help you in overcoming boredom through my own experience.
So, what's the solution? How to never be bored?
Look, I am not going to be unrealistic in solving the problem like stop using your phone, start working super hard, blah…, blah…, blah. I am going to be highly practical, and I ensure you that it will be much easier and more exciting for you to get out of it.
Just read it all carefully!
List Of Top 10 Things To Do When Bored
These methods will not only help you get rid of all the negative thoughts but can also help you in general if you are currently feeling bored or feel bored too often. These points will be the biggest answer to the most asked question "What to do when you are bored at home alone?"
1. Use Your Mobile Phone But Never Let It Use You
This is one of the most important points. I know that it is highly unrealistic for us to be without our phones. After all, smartphones are the source of entertainment, knowledge, etc.
But what we can do is to cut off just a few hours each day in front of our smartphones and spend them at some other places.
Also, what I did is I started doing a bit of study on topics of my interest such as Instagram marketing, content marketing, and so on. You can do the same too.
How will it help?
Researching various topics of your interest will help you create a positive image of your personality as you will be learning new things.
You will discover several new things.
It will help you to slowly get rid of mobile phone addiction.
2. Just Relax 
The schedules and daily routines are getting hectic day by day. Your daily hectic schedule might make you feel that you are getting bored in your free time.
No need to worry!
Sometimes you just need to sit back and relax. Enjoy your life and take a break.
How will it help?
You will be mentally relaxed.
Your brain will emit positive vibes.
You will feel a lot better and refreshed.
3. Self-Talk Whenever Bored
Developing a habit of self-talk could be a massive profit for you. You can just start talking to yourself whenever free. You can choose topics such as what am I going to do in the future, am I satisfied with my own life, how can I work on my personality, and all.
How will it help?
Self-talk will help you pass your time and will help you eliminate any negative thoughts from your mind.
It will be a win-win situation as you will develop a better self-image and a better lifestyle.
You will start feeling mature, and your decisions will be much better than ever.
4. Indulge In Other Activities
It is not that we have to be strict with ourselves all the time and be productive always.
Indulging in other activities means "Doing what you love". Have a tight sleep, play video games, do some yoga, watch movies, enjoy songs, or do whatever you like the most. After all, you've got one life and live it the way you love it.
Never let the child inside you die.
Just be cautious and don't spend too much time as too much of everything could be harmful!
How will it help?
The activities that you love could be the most enjoyable ones to do when bored.
You will feel much calmer than ever.
Your life will be full of "liveliness".
5. Small Steps Towards Goals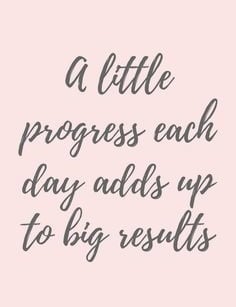 "Working on your dream at the present moment is all that matters."
You can start working towards your goals. I am not saying that you will accomplish them within a day or two. However, those small baby steps will prove in the early accomplishment of your dreams.
Just imagine yourself living your dream and start working on it. You can do the same even if you are bored in the workplace. Think about the ideas and start the side hustle.
What you can easily do is to start reading articles on how to achieve what you want to.
I trust you and I am pretty sure that you are capable of doing wonders.
How will it help?
You will start getting better results for your goals.
Your Pride in your own personality will increase.
You won't ever regret that you are wasting your time or your life.
6. Be Social 
I don't mean be social through Instagram, Facebook, or Snapchat. I simply mean that you can have conversations with your friends, relatives, and loved ones. Preferably, keep it face to face.
Go out with your friends, family, and your loved ones. It is no doubt that it would be a much better option than to keep on sitting in one place and having a conversation with them through mobile phones.
Never forget! Your smartphones have already replaced the alarm clock, camera, and calendar. Don't let them replace your loved ones.
How will it help?
Stronger societal bonds will be created.
You will start feeling lighter and happier.
You won't experience any boredom.
7. Read Books When Feeling Bored
Developing a habit of reading books could be a life-changer for you.
You can start gradually by reading only one page per day. With developing interest and increasing curiosity, I can assure you that the number will exponentially increase day by day.
You can easily start with the topic of your interest. Further, you can move on to some career-oriented, self-development books.
How will it help?
You will learn a lot.
Your vision and perception will become better than ever.
Your problem-solving ability will increase.
8. Feel Happier For What You Have
You can spend a few minutes expressing gratitude for what God has given to you. The aura that you feel after that could not be explained in words.
Just close your eyes and feel happy about everything that you have and every person that you have in your life.
You might get bored in the beginning, but things will get better day by day.
How will it help?
You will be humble with everyone around you.
Your love for what you have will overpower your love for what you want.
Your life will become simpler.
9. Gradually Increase Productivity
This point could prove to be the best for your future and your present.
I am not advising you to be productive for 10-12 hours a day at the beginning itself. What you can do is increase your productivity day by day.
For example, if you feel that you are productive 3 hours a day then turn it into 4 hours and so on.
You will be shocked to see how capable you are and how much you underestimated yourself.
I was too!
Here is a Guide if you want to take your productivity level to its peak.
How will it help?
Your focus and concentration power will increase day by day.
You will start feeling confident about yourself and your future.
You will build a stronger and better foundation.
10. Rewind The Precious Moments When Bored
There is nothing more soothing and refreshing when it comes to recent memories.
You can have a look at your family album, or you can have a look at your recent images. You can even enjoy the time by making a collage of the pictures for future use.
It is a great activity to do when bored.
How will it help?
This will help you to override the negative thoughts if any.
Faint memories will come back to the picture.
It is one of the easiest and most creative things to do when bored.
Conclusion
In summary, we can say that there are a lot of fun things to do when bored. It's just that you need to look up to the solutions instead of being stuck in the problem.
For quick notes, I have listed the above points in a few bullets given below:-
The use of smartphones can be beneficial, but excessive use can be harmful.
Relaxation in your free time could be a huge benefit.
Self-talk could be a great way to improve yourself and pass the time when you are bored at home alone.
You can enjoy some other activities such as watching movies, playing video games, enjoying music when you aren't willing to do anything productive.
Slowly and steadily, you can start working towards your goals and future aspirations.
Spend time with your friends and family. Preferably, face to face.
Reading books could be a great time killer and a knowledge gainer.
Expressing your gratitude towards what you have in your free time could be a great option as well.
Working on your productivity levels could be a huge benefit for your career. Slowly increasing the productivity hours could be a massive success.
You can have a look at your family albums or your recent images. It is another great activity to do when bored.
I am 100% sure that you will enjoy all of the above activities. Also, these will help you get rid of any of the self-doubt problems, which will make your life easier.
Try them out and comment below if they helped!
FAQ's
| SPREAD THE LOVE
| WRITTEN BY
Varun Pahwa
Hi! I am Varun. I created Uprisehigh for you to share your life story & get answers to all your life problems. As your best friend, I'm committed to inspire you, simplify your life, and help you grow. Let's stick together on this beautiful life journey, mate!
| YOU MIGHT ALSO LIKE