13 Secrets Behind A Healthy Relationship
Updated On: December 24, 2022
13 Secrets Behind A Healthy Relationship · Quiz of Love · 15 Signs of Long Lasting Relationships · 13 Tips for Healthy Relationship…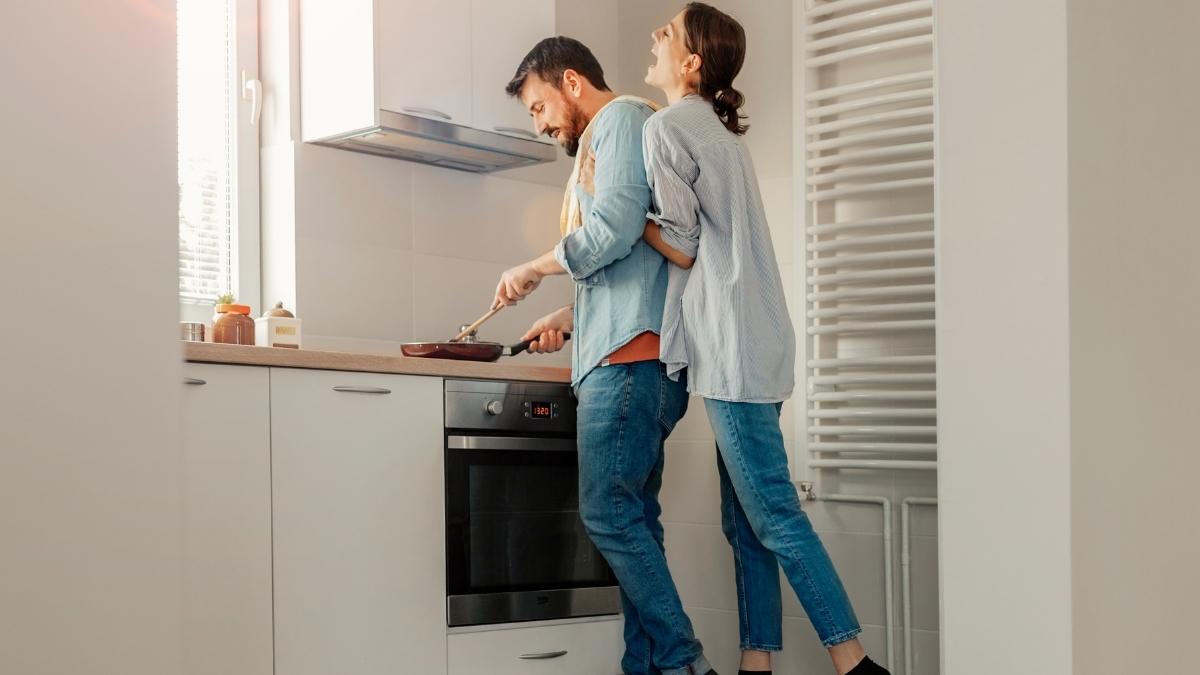 Isn't it true that everybody wants a healthy relationship with their partner?
But does that really happen?
I am pretty sure that you would have heard it from a lot of couples that:- Yes, They are in a relationship, but it won't last much longer.
So, could you consider those relationships healthy?
Obviously, NO!
Then how to build healthy relationships that work forever?
To answer this question, here I am with the second part of the relationship series that is Healthy Relationships.
Let's cover the following topics this time:-
1. Characteristics of Healthy Relationships
2. Tips for a Long-Lasting Relationship
In case you've missed the first part on the stages of a relationship, here is the link.
Pop Quiz: Is Your Relationship Healthy?
If you are in a relationship, you might be wondering, "How to know whether you are in a healthy relationship or not?"
So, here is a quick quiz for you that can help you get an idea:-
1. Are you happy with your relationship?
2. Are you able to share everything with your partner without any second thought?
3. Do you trust each other?
4. Do you have the freedom and the personal space that you require?
5. Do you respect each other equally?
If your answers come out to be positive, higher chances are that your relationship would be long-lasting.
Further, here are 15 elaborated signs of a healthy relationship that might also help you.
15 Signs of a Healthy Relationship
1. Both of you find each other perfect the way you are
The #1 sign of a healthy relationship is satisfaction from your partner's personality. It merely means that both of you love each other the way you are, and there is no change needed, be it physical appearance or personality characteristics.
2. You are honest with each other
Both of you are honest with each other. You don't need to lie about anything. You put up everything in front of your partner the way it is. You don't even need to justify what you are saying is the truth.
3. You are free to speak anything
It means that you don't need to have a second thought whenever you want to share something with your partner. Also, You know that your conversations are honored and heard.
4. Both of you get the freedom that you want
By freedom, I mean that both of you get your personal space and time.
You don't need to make excuses to have your personal space, and your partner understands when you require time for yourself. There are no arguments if you ask for it.
5. Your opinions are equally valued
Does your partner equally value your thoughts and suggestions during situations?
OR
Do you feel dominant in such scenarios?
A healthy relationship is formed when both the partners equally weigh each other's perceptions.
6. You are loyal to each other
Loyalty in a relationship is when both of you know that you will stick together despite any conflicts.
You feel like no power can separate you apart, and you consider your partner as your soulmate.
7. You are always there to support each other
Be it a storm or rain, both of you are still there to support each other. You hold each other hands during the worst of times, knowing that this too shall pass.
You provide emotional, moral, informational support that your partner requires.
8. Your conflicts end on a positive note
It is no doubt that conflicts happen in a relationship. Moreover, there isn't any problem if those conflicts are healthy. It means that the conversation ends up on a positive note, and everything gets back to normal.
Also, both of you get to know the best decision and accept it accordingly.
9. Both of you feel compatible with each other
Compatibility is a huge factor when it comes to healthy relationships. A long-lasting relationship has strong compatibility in which both of you find each other competent enough in terms of personality, looks, and intelligence. There is no inferiority or superiority complex.
10. You aren't too obsessed with your partner
There is a difference between spending quality time or getting obsessed with your partner. Obsession means spending the whole day over the call or chatting with your partner forgetting other priorities of your life.
It generally leads to a loss of interest in your partner in the long run, which ultimately ruins the relationship.
11. You can forgive your partner
Both of you are humans, and humans do commit mistakes. A healthy relationship is one in which both of you can forgive each other. Moreover, you teach the difference between right and wrong to each other and progress constructively.
12. You feel safe with each other
You and your lover feel safe and comfortable with each other. You can freely enjoy yourself with your partner without being afraid of anything. There are no worries when your partner is around you.
13. You have blind faith in your partner
Trust is vital when it comes to any relationship. Without trust, you cannot form any relations.
The relationship is on the right track if both of you trust each other deeply, and no one needs to prove anything.
14. You take responsibility
Taking responsibility is committing to your partner that you can grow together, even during the tough times.
You are always there to rescue your partner, control the situation, and empathize at the time of need.
15. You respect each other's family
Both the partners appreciate each other's family in a healthy relationship. You value your partner's family decisions and honor them. You consider their opinions equally good as your family's decisions. No one is biased towards a specific family in this case.
So, these were the 15 traits of a healthy relationship. If a majority of these 15 characteristics are present in your relationship, your partner is most likely your soulmate. Never let them go.
However, if you still feel that your relationship isn't healthy, these 13 Relationship Hacks will surely help you.
13 Tips for a Healthy Relationship
1. Lesser Restrictions
Restrictions are acceptable but only upto a certain extent. If you want to make your relationship healthy, stop putting too many limits on your partner.
Let your partner be free to enjoy, talk to his/her friends, and go anywhere. After all, everybody loves freedom.
2. Faith is Must
If you want your partner to have blind faith in you, it is first necessary to build your confidence in him/her.
Don't be too suspicious every time and accept what your partner says. Gradually, your partner will also develop the same trust in you.
3. Power of Personal Space
Start giving a few extra hours to your partner to explore himself/herself.
Yes, I know that you are in a relationship but realize the fact that everybody needs time.
Don't let your partner feel that the relationship is a cage, and he/she has no personal space.
4. Spend quality time
It isn't necessary to spend 6-8 hours every day with your partner.
Whenever you meet him/her, spend quality hours. Interaction is a must to keep the bond healthy.
5. Be supportive
Support your partner every time he/she needs you. Make them feel that you are always there, and you will handle it if it gets any worse. Show support to your partner's goals and dreams.
6. Express your disinterest
Don't blindly follow what your partner says. Have your opinion and your take in every situation. Also, don't be afraid to express your disinterest as your opinions matter.
7. Have Priorities
Working on your goals is equally important to spending time with your partner. Work on your career goals, your dreams, and your ideas.
Trust me! They are most important if you want your relationship to last for your whole life.
8. Don't force to change
Stay original and be original. Don't change yourself, nor force your partner to change, be it physically or emotionally. See the best in your partner, and your partner will see the best in you.
9. Have realistic expectations
Stop having unrealistic or too many expectations from your partner. Don't expect your partner to be always available for you. Your partner has his/her own life and limits. It would be best if you respected them.
10. Show affection
Express the love that you have for your partner. Show them how much affectionate you are and how much you care. It will help you to improve your emotional connection with your partner.
11. Express your gratitude
Express how much you are grateful to God for having him/her in your life. Thank your partner for being in your life and making it better than ever. Express your gratitude and treat your partner with all due respect.
12. Handle conflicts with patience
There are no problems that cannot be solved with a sweet conversation.
In the case of arguments, have a constructive discussion with your partner and handle the situation with patience.
There is no need to yell and fight. Stay calm and find a solution that suits both of you.
13. Apologize when necessary
Be accountable for your mistakes. Don't be so egoistic that you can't apologize to your partner. Accept your mistakes, apologize for them, and learn from them.
Conclusion
A healthy relationship is an effort from both partners in a relationship. It depends on you whether you want to make the ties long-lasting or not.
Start looking at the strengths of the relationship instead of the flaws.
If you change your perception towards relationship, your relationship will change.
So, that's it for this article! Stay tuned for the next part of the relationship series.
I hope you enjoyed this article. Let me know in the comments if it helped you even a little bit
FAQ's
| SPREAD THE LOVE
| WRITTEN BY
| YOU MIGHT ALSO LIKE