70 Saturday Affirmations For Craziest Weekend of Your Life
Updated On: December 24, 2022
Are you feeling low and missing the weekend party vibes this Saturday? These 70 awesome Saturday affirmations are all you need!
The most awaited Saturday is here! The weekend party vibes are in the air, and it's time to chill out after a long, hectic week.
However, it might be possible that, like any other Saturday, it's hard for you to keep your spirits high today. Maybe you're overwhelmed with your family tensions or other life problems.
So, what can you do in such a situation? Can you make your Saturday any better?
Indeed, you can. In fact, you can turn it into one of the best Saturdays of your life!
How?
You just need to use Saturday affirmations.
In this post, I'll share 70 awesome Saturday affirmations that will restore your weekend happiness. Further, I'll share some bonus tips that will help you enjoy this weekend to its fullest.
Let's dive right into it.  
Why Should You Use Saturday Affirmations?
Saturday affirmations are a great way to start your day on the right foot. Not only do they help you feel good about yourself, but they can also help you to set yourself up for success. 
Here are some reasons why you should start using them:
1. They Are a Powerful Tool for Self-Care.
Saturday affirmations can help you relax and de-stress, feel good about yourself, and increase your sense of well-being. 
2. They Help You to Stay Positive
One of the main benefits of using Saturday affirmations is that they help you to stay positive. When you focus on positive thoughts, you are less likely to let negative thoughts get the best of you. Further, They can help you maintain a positive attitude even in difficult situations.
3. They Can Help You to Achieve Your Goals
If you are striving to achieve a goal, using Saturday affirmations can help you to stay focused. You are more likely to achieve your goals when you are positive and have faith in them. Additionally, affirmations can boost your self-confidence, which can help you kill any fear of failure hidden inside you.
4. They Can Help You to Strengthen Your Relationship with Yourself
One of the most important things you can do is to strengthen your relationship with yourself. Saturday affirmations can help you convert your negative self-talk into positive self-talk. It will help you to develop a positive attitude towards yourself and your body.
70 Insanely Powerful Saturday Affirmations To Have A Fabulous Weekend
1. The weekend vibes are all over me, and because of this, I'm feeling highly ecstatic.
---
2. Beginning of the weekend can't be better than this.
---
3. After working hard throughout this week, I deserve this relaxing Saturday.
---
4. I am delighted and content with how this week went.
---
5. This Saturday is so calm and soothing.
---
6. This Saturday is the best Saturday of my entire life.
---
7. I am grateful for all the blessings in my life, both big and small.
---
8. I am grateful to have such a perfect family and a group of true friends.
---
9. I am happy and excited about all the new things I will experience today.
---
10. I am in love with this stunning start of the weekend.
---
11. I am blessed and privileged.
---
12. I am successful and fulfilled in my endeavors.
---
13. I can easily handle difficult situations with grace and dignity.
---
14. I can make the right choices and achieve my goals.
---
15. This Saturday is the best Saturday of my entire life.
---
16. I am grateful for the opportunities I've been given and look forward to the future.
---
17. I deserve to take an entire day off and relax today.
---
18. In life, I am where I need to be.
---
19. I am beautiful, perfect, and lovable.
---
20. I am confident and competent in all aspects of my life.
---
21. My manifestations always come true.
---
22. I am brimming with talent and intelligence.
---
23. My destiny always works in my favor.
---
24. I will make someone's life a bit brighter today.
---
25. Today is the 2-2-2 rule day, so I'll spend lots of quality time with my partner.
---
26. I am loved and supported by those who care for me.
---
27. I have all that I've always wanted in life.
---
28. I am grateful for my possessions and finances.
---
29. I am grateful for the opportunity to be alive and experience this moment.
---
30. Today, I can devote ample time to my side hustle.
---
31. This Saturday is a perfect day to recharge my batteries.
---
32. Today, I can spend plenty of time with my family and friends and create beautiful memories.
---
33. I am incredibly upbeat about this Saturday.
---
34. Today, I will take good care of myself – physically and mentally.
---
35. I am content with my life as it is.
---
36. Every Saturday is a fun day for me.
---
37. Today, I've decided to only listen to my heart.
---
38. My surroundings are filled with tranquillity.
---
39. I am ready to enter a great weekend ahead.
---
40. I will live mindfully today and enjoy this weekend to its fullest.
---
41. Unlimited opportunities are knocking on my door.
---
42. Every Saturday is packed with good fortune.
---
43. I choose to prioritize myself today.
---
44. I am in harmony with my higher self.
---
45. I choose to forgive and stop thinking about the people who hurt me in the past.
---
46. Like every other day, this Saturday will be marked as a "day well spent."
---
47. Today, I choose to disconnect from social media and connect with the people around me.
---
48. I outperform everyone in anything I do.
---
49. I can easily stay happy outside my comfort zone.
---
50. I am living a rich and fulfilled life.
---
51. I am constantly creating a positive future for myself and my loved ones.
---
52. I am patient enough to wait for results but impatient for taking action.
---
53. I am content and consistent with my efforts.
---
54. My success empowers me.
---
55. My dreams are my biggest motivation.
---
56. Positive attitude and determination fuel me.
---
57. As each day passes, I fall more and more in love with myself.
---
58. I am the sole driver of my emotions and thoughts.
---
59. I won't let anyone hamper my peace and restfulness today.
---
60. My adaptability and flexibility is my biggest strength.
---
61. I am adored and appreciated.
---
62. Today is a great day to chill away.
---
63. I have an alpha personality.
---
64. Everything turns out amazing for me.
---
65. I might make mistakes, but I always learn from them.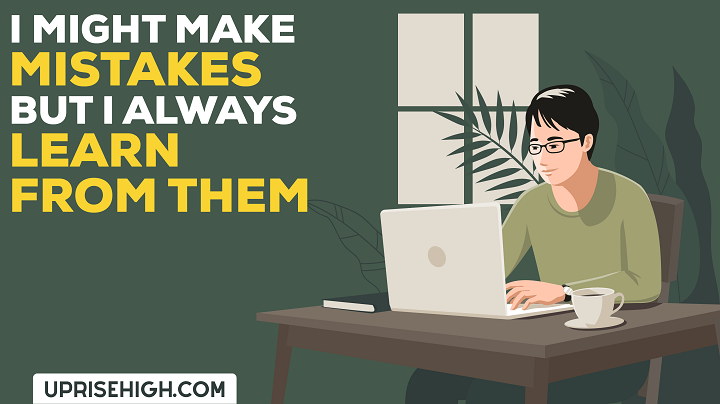 ---
66. My experiences have taught me lessons that are constantly helping me grow.
---
67. Lots of things are still ahead of me, and I am ready for them.
---
68. I have complete faith in myself, my intuition, and my decisions.
---
69. I am a bright light in the world.
---
70. I am unique, special, and irreplacable. 
How To Use Saturday Affirmations Effectively?
1. Choose the Saturday Affirmations That Resonate With You.
Some affirmations are more effective than others for different people. Choose those Saturday affirmations that are meaningful to you and that you can easily remember.
2. Repeat the Affirmations Regularly.
A good rule of thumb is to repeat your Saturday affirmations at least twice per day, but ideally several times throughout the day. The more times you say them, the more powerful they will be.
3. Use Affirmations To Reframe Negative Thoughts.
Negative thoughts can be tough to overcome. But using affirmations can help reframe them in a more positive light. 
Whenever any negative thoughts arise in your head, repeat an affirmation that reflects your positive attitude and beliefs about yourself.
4. Use Affirmations in Combination With Other Forms of Self-Care.
You can combine Saturday affirmations with other forms of self-care, such as mindfulness and visualization. These techniques can help you focus your thoughts and increase your happiness.
5. Believe the Affirmations.
Affirmations won't positively affect your life if you don't believe in them. So, ensure to have complete faith in them. 
6. Be Patient With Yourself.
Affirmations can take time to work. Be patient with yourself, and allow affirmations to help you feel better.
5 Bonus Tips To Enjoy Every Weekend To Its Fullest
1. Believe That You Can and Will Have a Great Weekend.
No matter what happens this weekend, know that you are doing everything possible to make it a great one. You are strong and capable, and you can and will get through anything that comes your way.
2. Take Time for Yourself.
Spend time with your loved ones, do something you enjoy, and recharge your batteries. This weekend is all about you, and you deserve to enjoy it to the fullest.
3. Be Grateful for Everything in Your Life.
You have so much to be grateful for, and you should take the time to appreciate all the good things in your life. It will help you to have a positive attitude and a good weekend.
4. Stay Positive.
No matter what challenges come your way, don't let them get you down. Instead, use them as an opportunity to grow and learn. You can do anything, and this weekend is an excellent opportunity to prove it to yourself.
5. Prioritize Your Time.
Don't spend all your time on things that don't matter to you. Make sure to spend time with people you care about and things that make you happy.
End of the Line
Words carry tremendous power. 
When you begin to affirm yourself, your thoughts, and your actions, you create a space of positive self-worth. A space where you believe in yourself and feel proud of who you are.
Every Saturday, I encourage you to take some time for yourself. I want you to take a break from your hectic life and focus on your happiness and well-being.
Boost yourself this Saturday by writing down your Saturday affirmations and telling yourself that you are worth it. 
Happy Saturday, buddy. You are amazing!
| SPREAD THE LOVE
| WRITTEN BY
Varun Pahwa
Hi! I am Varun. I created Uprisehigh for you to share your life story & get answers to all your life problems. As your best friend, I'm committed to inspire you, simplify your life, and help you grow. Let's stick together on this beautiful life journey, mate!
| YOU MIGHT ALSO LIKE